Main content starts here, tab to start navigating
MEET DAVID CHLEBANA
EXECUTIVE CHEF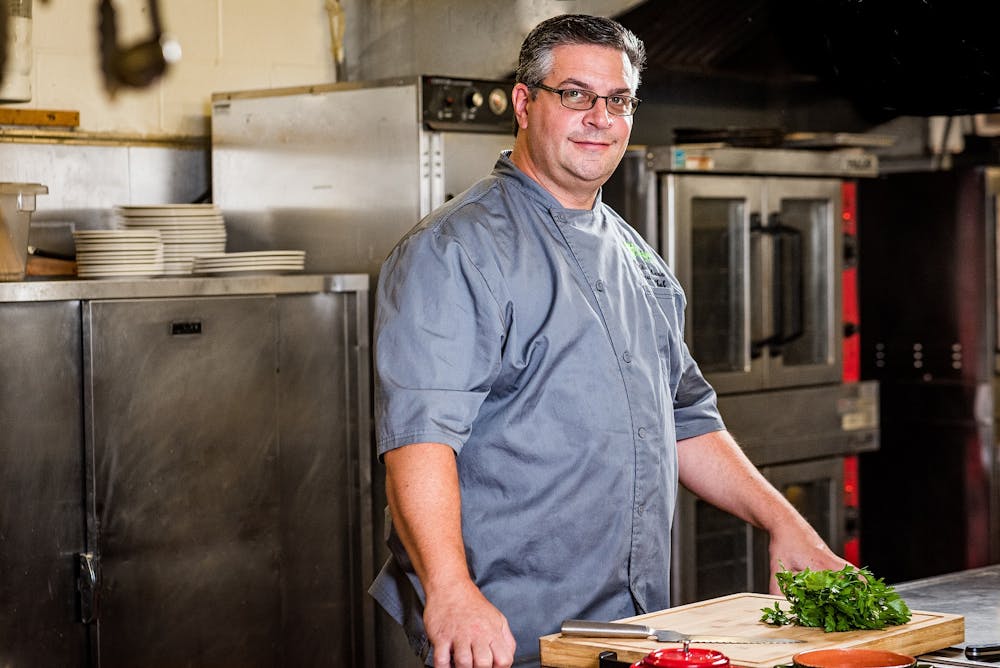 Originally from South Side of Chicago, IL, Executive Chef David Chlebana grew up encompassed by good home cooking; specifically those with heavy Italian influences. Chef David helped with his family's very own restaurant, jump-starting his passion for the business at a young age. In Chicago, he attended culinary school at Joliet Junior College where he graduated with a degree in Baking and Pastry. After falling in love with cooking, he furthered his education by attending The Culinary Institute of America in Hyde Park, NY.
After graduating from the CIA New York, Chef David's culinary career accelerated; from The Ritz-Carlton Amelia Island to the Reynold's Plantation in Lake Oconee, he worked with Master Chefs from all over the world. He said of his experience, "that experience was the best because it focused my learning go global cooking and concepts."
Chef David has worked with many leading global hospitality companies like The Ritz-Carlton, Four Seasons, Marriott, Hilton and IHG. Chef David is excited to bring his passion for cooking to the Holiday Inn National Airport, where he can execute local, fresh fares showcasing his love for the cuisine of the Mid-Atlantic region at the hotel's two on-site restaurants, O'Malley's Pub and Fresh Kitchen.